DEBT COLLECTION Debt recovery – negotiations, courts, and the enforcement of your claims (Poland and all the EU)
Anyone delaying payment of your invoices? Or maybe you have other unpaid receivables, e.g. resulting from a concluded contract or confirmed by a court judgement? Do not hesitate to contact us. First of all, we will initially analyse each of your cases free of charge and without obligation, and will suggest to you possible actions and financial conditions. Then, you can decide whether or not you want to use our services.
You can send us an enquiry about your case by any method (e.g. instant messenger, telephone, e-mail).

We will contact you immediately and discuss the situation.

LOW COSTS for you the Client
While conducting your debt collection cases we try to minimise the court and enforcement costs incurred by you. We earn when we are effective, i.e. we recover your receivables. If you wish, we will additionally claim from the debtor any costs of debt collection incurred by you

INITIATIVE, EXPERIENCE, EFFECTIVENESS
We are familiar with the practical aspects of debt collection, we rely on proven, effective and rational solutions. We have been doing this for many years, conducting several tens of thousands of debt collection cases during this time, and we cooperate with
reliable bailiffs. While handling your cases, we will take the initiative and undertake actions, and we will present you with the most sensible solutions,
increasing the chances of recovering your claims.

ŁĄCZYMY ZALETY KANCELARII PRAWNEJ z zaletami firmy windykacyjnej
Debt collection is not a written demand for payment from a law firm! These are primarily amicable actions in the form of negotiations with the debtor, negotiations conducted by our experienced team of specialised negotiators. If an amicable settlement proves ineffective, we will propose you representation as your attorney ad litem in court and enforcement proceedings. If a bailiff's execution proves ineffective, we will propose you further, individually selected, most rational and effective solutions.

THE INDIVIDUAL APPROACHto each case
This individual approach primarily involves assessing potential effectiveness and selecting the appropriate legal means and actions for specific situations, as well as assessing chances and potential risks, taking into account the necessary court and enforcement costs. In cases where your claim is difficult to collect, you can count on our reliable analysis and initiative. We will propose you solutions which will give you a chance for the best-possible potential result in a given situation. Even unsuccessful enforced debt collection against your debtor does not necessarily mean the end of your ability to effectively pursue your claims as a creditor!

PRACTICAL TRAINING for you and your Company's employees
Additionally, as a preventive measure, we propose practical training for you and your Company's employees, which will help you to reduce the scale of your contractors' debt to your Company in a short period of time. Find out more in the Training tab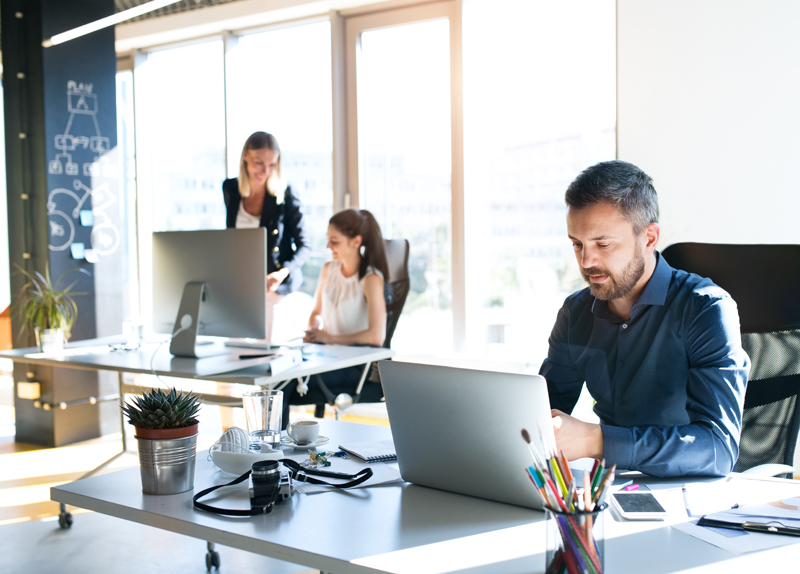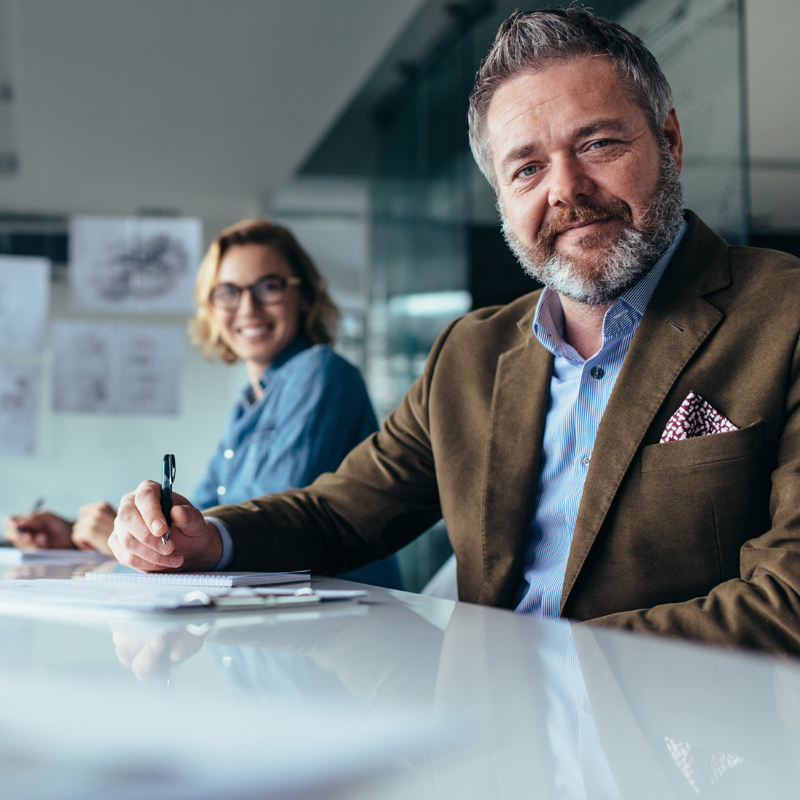 THE RECOVERY OF FINANCIAL CLAIMS can include:
negotiations and amicable actions with debtors during the entire period of the case
representation in litigation
representation in proceedings to secure claims and enforcement proceedings
the assertion of financial claims after unsuccessful enforced debt collection
the assertion of financial claims against natural and legal persons with registered offices both in Poland and outside the territory of the Republic of Poland (EU)(UE)
claiming the reimbursement of recovery charges and incidental expenses incurred: interest, contractual penalties, debit notes, etc.
the provision of the Law Firm's preventive stamp
recovery of VAT on your unpaid invoices (so-called bad-debt relief)
financial claims
the verification of the debtor's sources of assets
bankruptcies, restructurings, sanctions, liquidations, composition proceedings of debtors
proceedings against management boards of limited liability companies after ineffective enforced debt collection of the company's assets, in order to enforce the personal assets of members of the management board
litigation to disclose the assets of the Company, partners, entrepreneurs
the extension of liability to spouses, partners, guarantors, other secondary or complementary obligors
proceedings at law for the forced distribution of the joint property of spouses
the establishment of compulsory mortgages
drawing up agreements, settlements, commitments to pay, and payment schedules with collaterals, also in the form of voluntary submission to enforcement pursuant to Article 777 of the Code of Civil Procedure.
crime notifications, representation before law enforcement agencies, representation in criminal proceedings
proceedings at law under so-called Actio Pauliana – in order to recognise the act performed by the debtor as ineffective in relation to the Creditor
representation in cases relating to an adverse claim or a claim against a bailiff brought by a debtor
defence against the claims of creditors, and banks, and the actions of bailiffs, receivers and other public authorities
identifying the heirs of the deceased debtor, taking further steps to recover claims
claims trading – the purchase of claims
practical training on documenting and securing commercial transactions and debt recovery – see the Training tab
Someone (company, natural person, institution) is in arrears with my payments. What can I do to recover the debt?
I have been informed of a decision on an unsuccessful enforced debt collection. The debtor has not paid. Can I still pursue my claims?
Do not hesitate to contact us about this matter, regardless of the facts of the case or the amount of the claim. We will jointly assess the chances of the effective assertion of your claim, and propose the most rational actions, also taking into account their costs. Prepare, initially, documents related to your claim. Don't wait to take debt-recovery action – every day of delay works in favour of your debtor.
.
Be mindful of the statute of limitations on claims.
In the case of proceedings which ended with unsuccessful enforced debt collection, you still have the chance and the possibility of recovering your debt! If you act skilfully, your debt will never become time-barred. Contact us, and we will jointly assess whether and what further actions in a particular case make sense, and we will present you with the potential costs associated with its continuation, on the basis of which you will be able to make a rational decision.